mes eos
integrated system for the production control
WHY CHOOSE "MES"
With Manufacturing Execution System we consider one software with a main feature to manage and check the production flow of the company.
AN INTEGRATED WORKING FLOW
That will be possible by the efficeny improving of all step of the production chain and all the resurces involved: machine and operator. MES will be integrate the production managing sytem (ERP).
DISCOVER ALL THE ADVANTAGES
PLAN the activity and respect the delivery data on the base of really productivity capacity of the company.
Use all the company RESURCES, display the critics conditions and the losses time. The company cost will be cut drastically.
CONTROL all the production TIME/COST direct and indirect, in preview and balance phase.
Have a precise knowledge of the activity planning and his work PROGRESS to MANAGE the stock and supply chain. All to save time and monay.
Watch and HISTORICIZE all the events related the working execution, that to guarantee the quality and the traceability of the production information.
TO directly INTERACT in the production flow also if not pohisically present in the company.
AN EASY INTERFACE > NET PANEL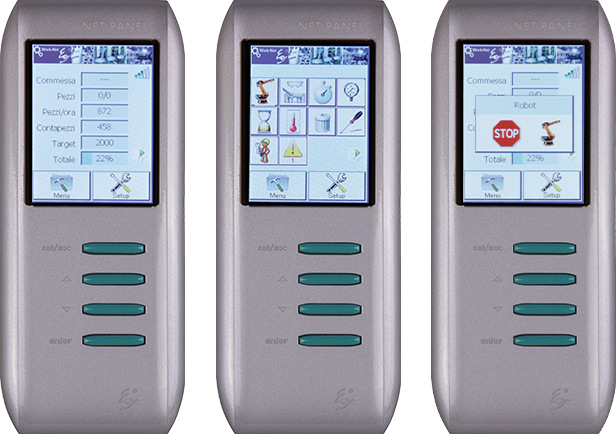 Machine status Stop/Running

Speed/instant production capacity of the machine

Total number of turns or production pieces

Progress state of the order and real time production q.ty/li>

Real time Stop information

Technical data of machine setting

Possibility to log technical data from the machine
SUPERVISE THE PRODUCTION WHEREVER YOU ARE
All the company operator trought the common mobile or desktop device can easy share the production information wherever they are.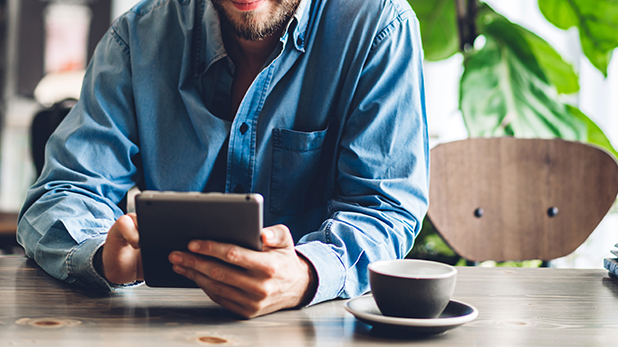 The EOS SOFTWARE > WORK NET